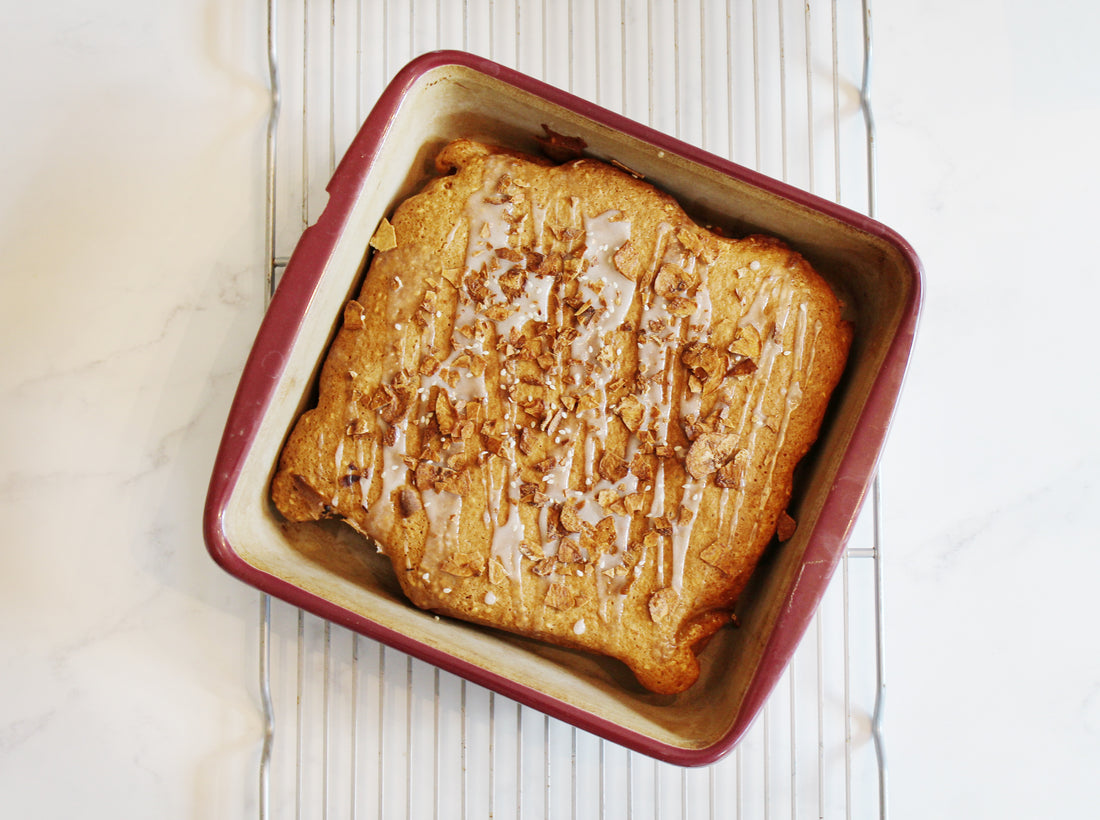 Anyone else getting ready for Rosh Hashanah (Jewish New Year)?! ✡️🍏⁠
⁠
Kicking off this Sunday evening, it's the highest of holidays where we celebrate with *sweetness* - and lord knows, we'd love a lot of sweetness in this fresh new year! ⁠
⁠
If you're looking for a twist on the traditional honey cake, look no further than this inspired recipe:⁠
🍯Honey Sesame Cake🍯⁠
⁠
1/3 cup sesame seeds⁠
2 large eggs, room temperature⁠
1/4 plantain chips ⁠
1/3 cup honey⁠
1/3 cup oil⁠
1/4 cup tahini⁠
1/4 cup tea⁠
1/4 granulated sugar⁠
1/4 cup brown sugar⁠
2 tsp vanilla extract ⁠
1/2 tsp kosher salt⁠
1 1/2 all purpose flour⁠
1 1/2 tsp baking powder⁠
1/2 tsp baking soda⁠
⁠
⁠
Glaze:⁠
1 tbsp water⁠
1 tbsp honey⁠
6 tbsp powdered sugar ⁠
⁠
***⁠
⁠
Preheat oven to 350*⁠
Line and grease 9" square pan⁠
Add raw sesame seeds to heat, 3-4 minutes until golden brown and fragrant, save for later⁠
Combine oil, eggs, honey, sugar, brown sugar, tea, vanilla extract, salt. Whisk until smooth. ⁠
Sift in flower, baking powder and baking soda. ⁠
Add sesame seeds.⁠
Bake for 30 minutes. ⁠
Top with glaze and plantain chips.