4 Non-Traditional 4th of July Recipes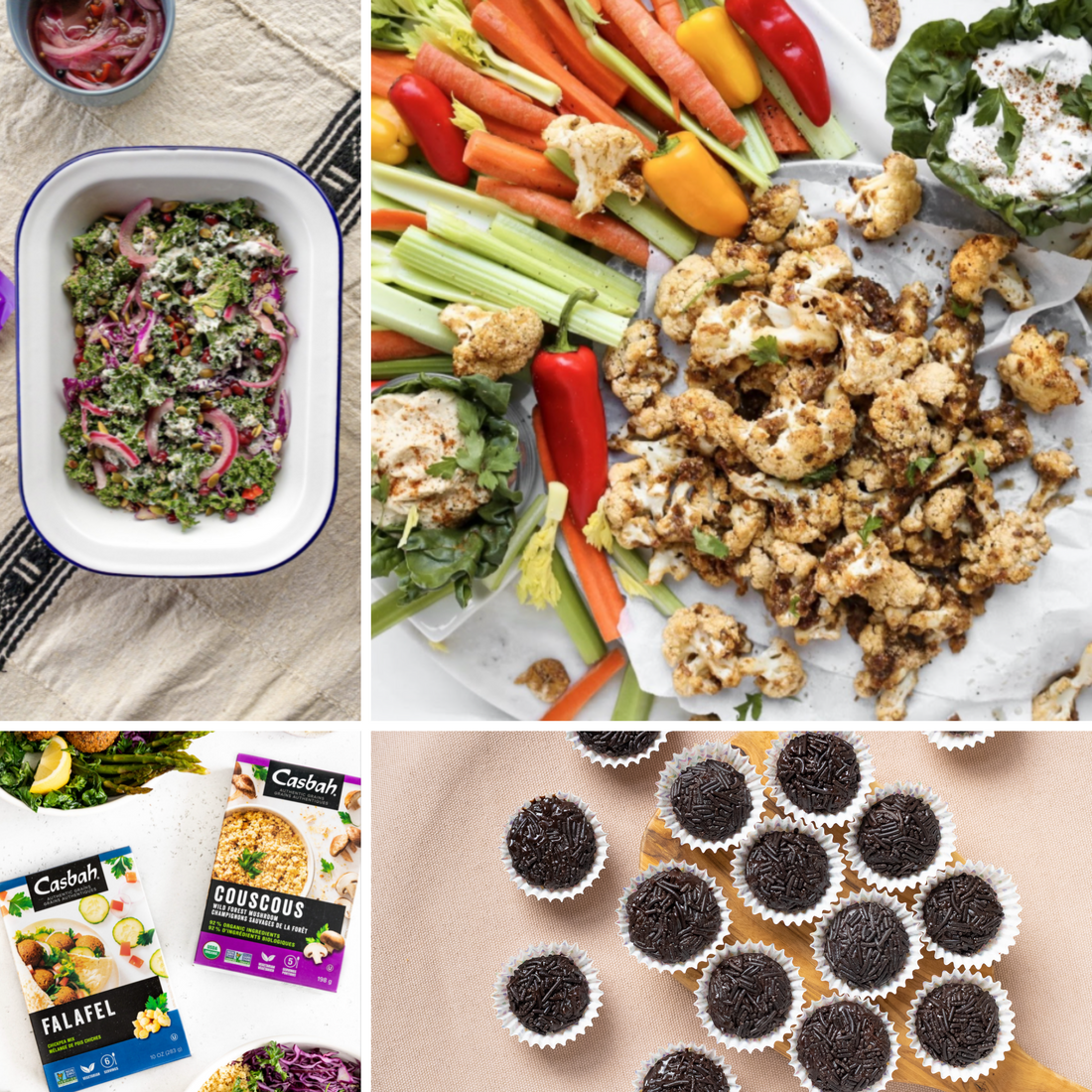 Here at Amäzi we are anything but traditional, and we like to highlight others who also go against the grain.
We love international fare of all kinds, and we have some dishes for you to play around with. Check out some of these underrated 4th of July recipes and try something new this Independence Day!
1. Forget the potato salad - 
Start off your festivities with this refreshing kale and cabbage salad from the brilliant minds at Yolélé. What makes this dish so special is the use of the Afro-Funk Fonio Pilaf that you can purchase directly from Yolélé's website. This salad will be sure to win over your guests and leave them wanting more.
2. Ugandan chili spiced Cauli-Poppers -
Cauliflower is definitely "in" right now and there are ENDLESS ways to dress it up. Check out this recipe by Hallie of @spinachdaddy using our very own chili spiced plantain chips - highlighting the sweet crunch of Ugandan Plantains and their hot and spicy chili. This is a perfect way to sneak in those veggies and keep your energy up so you are ready for fireworks at night!
3. Bring on that Mediterranean Flare -
At any party, you must follow up the appetizers with a stunning main dish (or several). Consider serving wild mushroom falafel bowls to your guests! You can easily prepare the Casbah falafel mix and Casbah mushroom cous cous mix to get authentic Mediterranean flavors and create something truly unique. Lay out all of the components for the bowls so your guests can each craft their perfect bites.
4. Brazilian Brigadeiros - but make it vegan!
Just as you are ready to curl up on the grass and watch fireworks, break out these vegan brigadeiros. This Brazilian treat is usually made with condensed milk, but opt for condensed coconut milk like Roaming Romy's recipe advises. Nature's Charm makes an excellent dairy free substitute.
Enjoy your 4th of July with these stunning internationally-inspired recipes and make sure to keep the links on hand for when your guests ask :).
Stay safe and happy celebrating!