A FRESH Take on Halloween Treats: Apple Dippers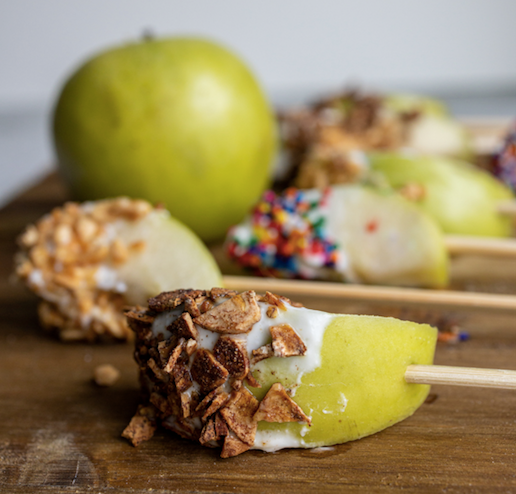 Halloween is going to be different this year ... so why should our treats be the same?⁠ ⁠
⁠
Try this Fall-inspired, playful dessert that's super simple, and fun to make with the whole family! Created by our faves over at
@forksandtrails
⁠
SUPER SIMPLE:⁠
1️⃣ Slice up your fave kind of apple (we love the tart granny smith with the sweet toppings!) and stick it with a skewer⁠
2️⃣ Dunk in your favorite yogurt (sweetened is probably preferred if you want your kiddies to think it's candy!) or melted white chocolate if ya feelin' INDULGENT⁠
3️⃣ Cover in your favorite toppings - plantain chips, sprinkles, cereal, chocolate bits...⁠
4️⃣ Freeze for 10-15 minutes, and enjoy! ⁠