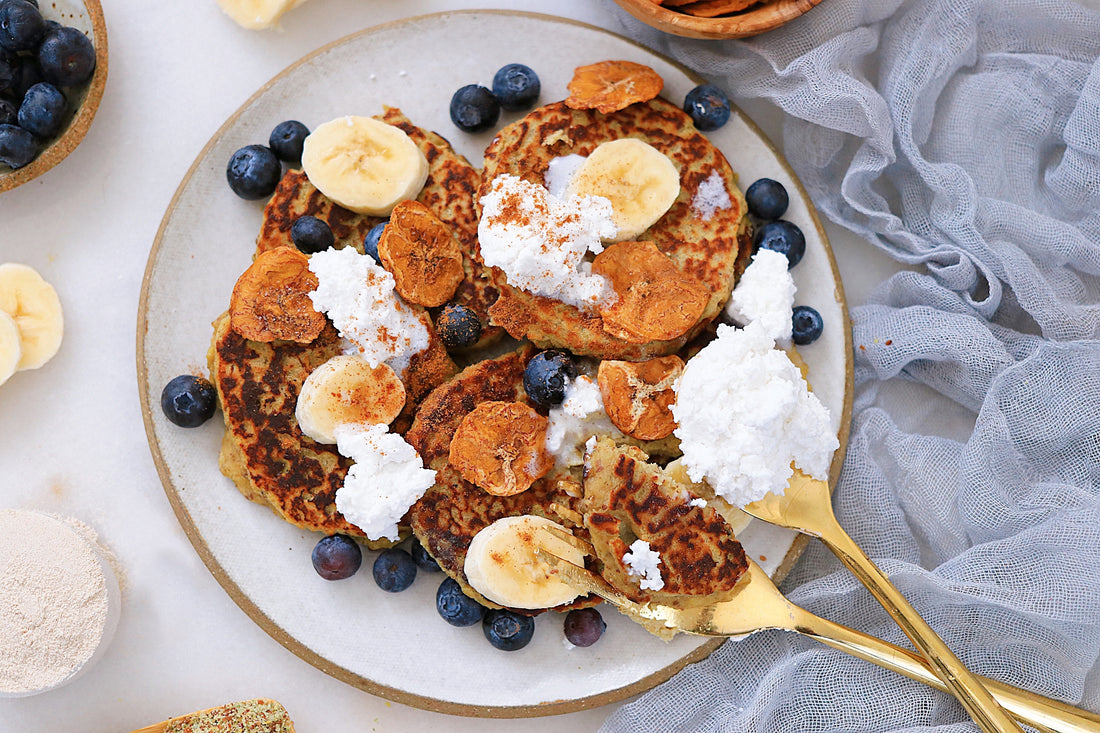 This stack of banana protein pancakes pretty much sum up our ideal morning - and the best part is they are so easy and quick to make, you don't have to save them for a weekend!
We have to give a shout out to our lady love, Danielle over at @cacaoforcoconuts_ for this easy, yet delicious recipe!

Recipe

1 banana

2 eggs (want to make this a vegan meal? Use Peggs, plant eggs)

2 scoops protein 

1/4 cup + 1 Tbsp. nut milk 

Cinnamon

2 Tbsp. ground seeds 

All you have to do is:
Mash banana and then mix it with nut milk.

Add your egg (or make and add your egg equivalent).

Add in all the dry ingredients, mix it all up.

Heat up a skillet with a little oil and cook up your pancakes!
Top with your favorites. Danielle used our plantain chips as well as bananas, blueberries, coconut whip and cinnamon!