Chunky Monkey Mother's Day Blondies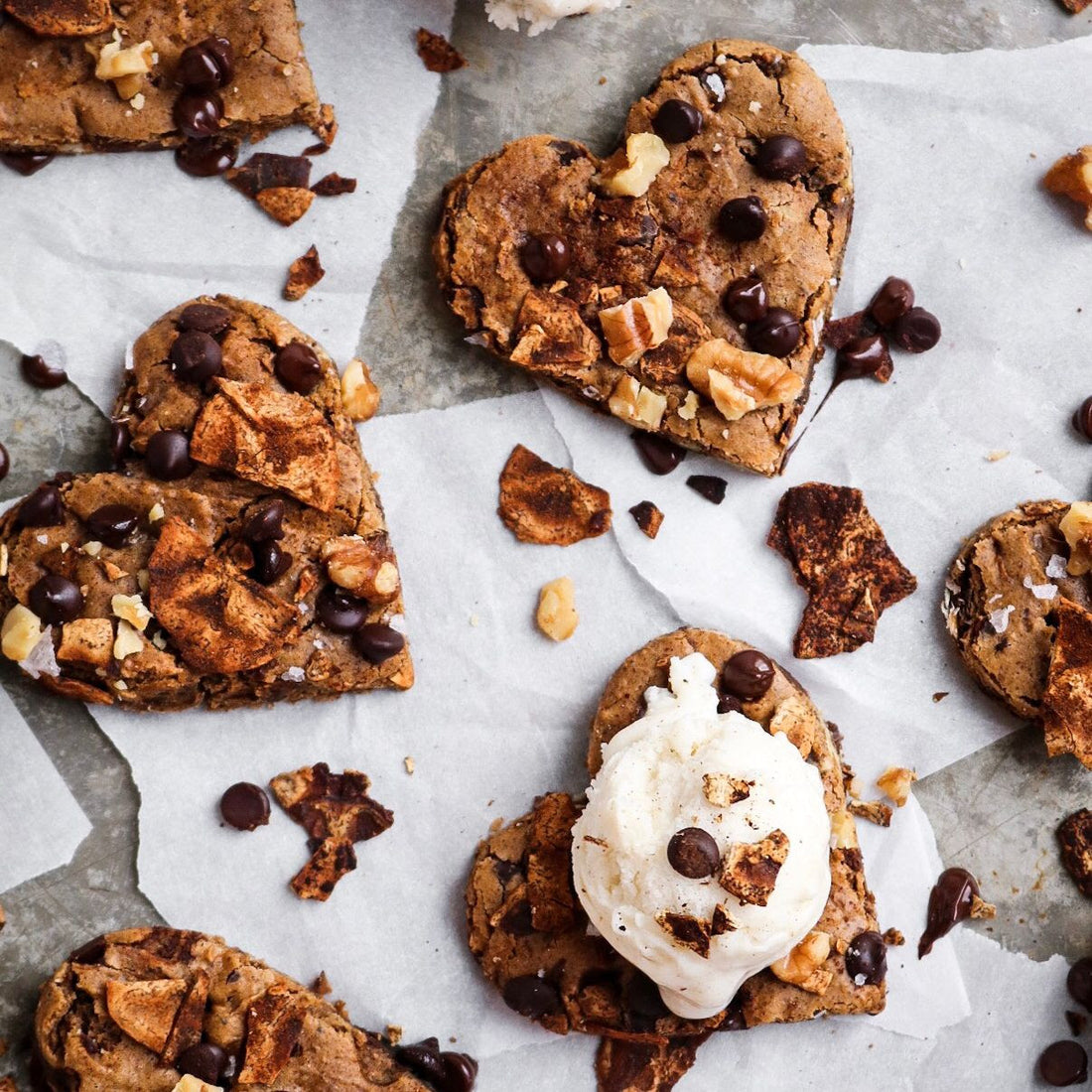 Show your mama how much you love her with these sweet dessert cookie-like bites! Crunchy, sweet, chewy, they're made with love, and of course, our Cocoa Plantain Chips.
Heart shaped isn't necessary, but we figure you'll get extra mom points for it.
Thanks to Hallie Sharpless of @SpinachDaddy for the recipe!
Chunky Monkey Blondies
Ingredients:
-15 oz can of unsalted chickpeas
-1/3 cup of maple syrup
-1/2 cup of smooth almond butter
-1 tsp vanilla extract
-1/2 tsp baking powder
-1/2 tsp baking soda
-pinch of salt
-1 2.3 oz bag of Amäzi Cocoa plantain chips
-1/3 cup chocolate chips
-1/4 cup chopped walnuts (optional)

Directions:
1) Pre-heat the oven to 350 degrees.
2) Rinse and drain your chickpeas, pat dry.
3) Pulse 2/3 of the cocoa plantain chips in a processor till chips become very small- almost the size of rolled oats, set aside.
4) In a food processor, combine the first 7 ingredients till a smooth batter is formed.
5) Stir your chocolate chips, pulsed cocoa chips, and walnuts into the batter.
6) on a small, lined cookie sheet (or a 9x9 sq pan for thicker bars!) pour batter and spread into an even layer, about 1/2 inch thick.
7) top with remaining whole cocoa chips, additional chocolate + nuts and flaky salt if so desired
8) bake blondies for 20-23 min until it passes the clean toothpick test! Let cool completely
9) optional, but super festive
: using a heart shaped cookie cutter, cut out your blondies and gift to all your favorite mamas! (And snack on the remaining odd and ends yourself)