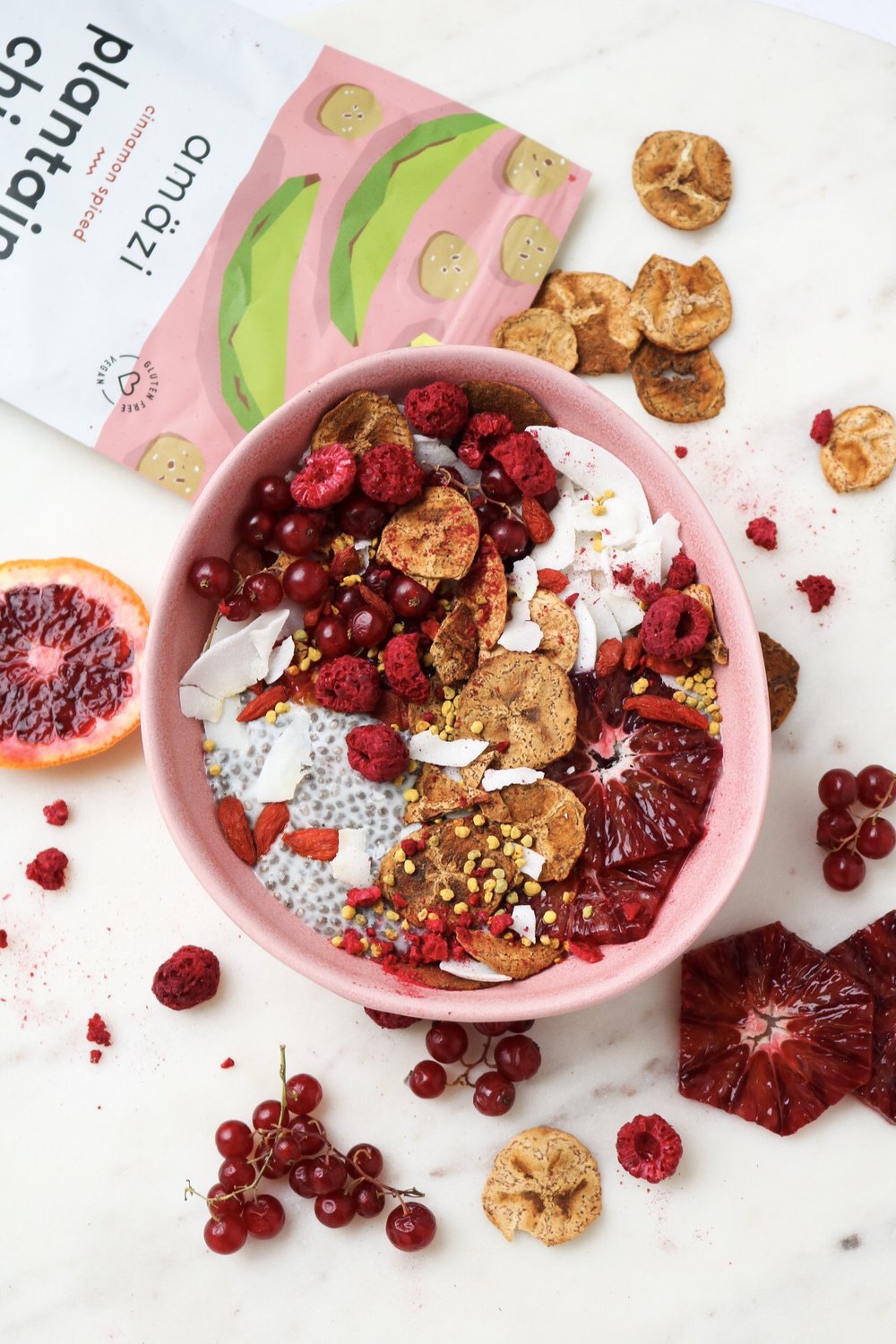 The sweltering heat has us craving cool dishes like this delicious Cinnamon Chia pudding recipe by the amazing Hallie of @spinachdaddy featuring our cinnamon plantain chips! The best part of all? It's simple enough for you to make multiple times a week!
Cinnamon Chia Pudding:
Ingredients:
1/4 cup chia seeds
1 cup milk of choice
1 tsp vanilla extract
1 tbsp maple syrup
Heavy dash of cinnamon
Pinch of sea salt
Directions:
Shake up all the ingredients in a mason jar, chill for 2 hours or overnight and top with Amäzi cinnamon plantain chips, summer fruits, coconut and goji berries!