Coconut Plantain Crusted Cod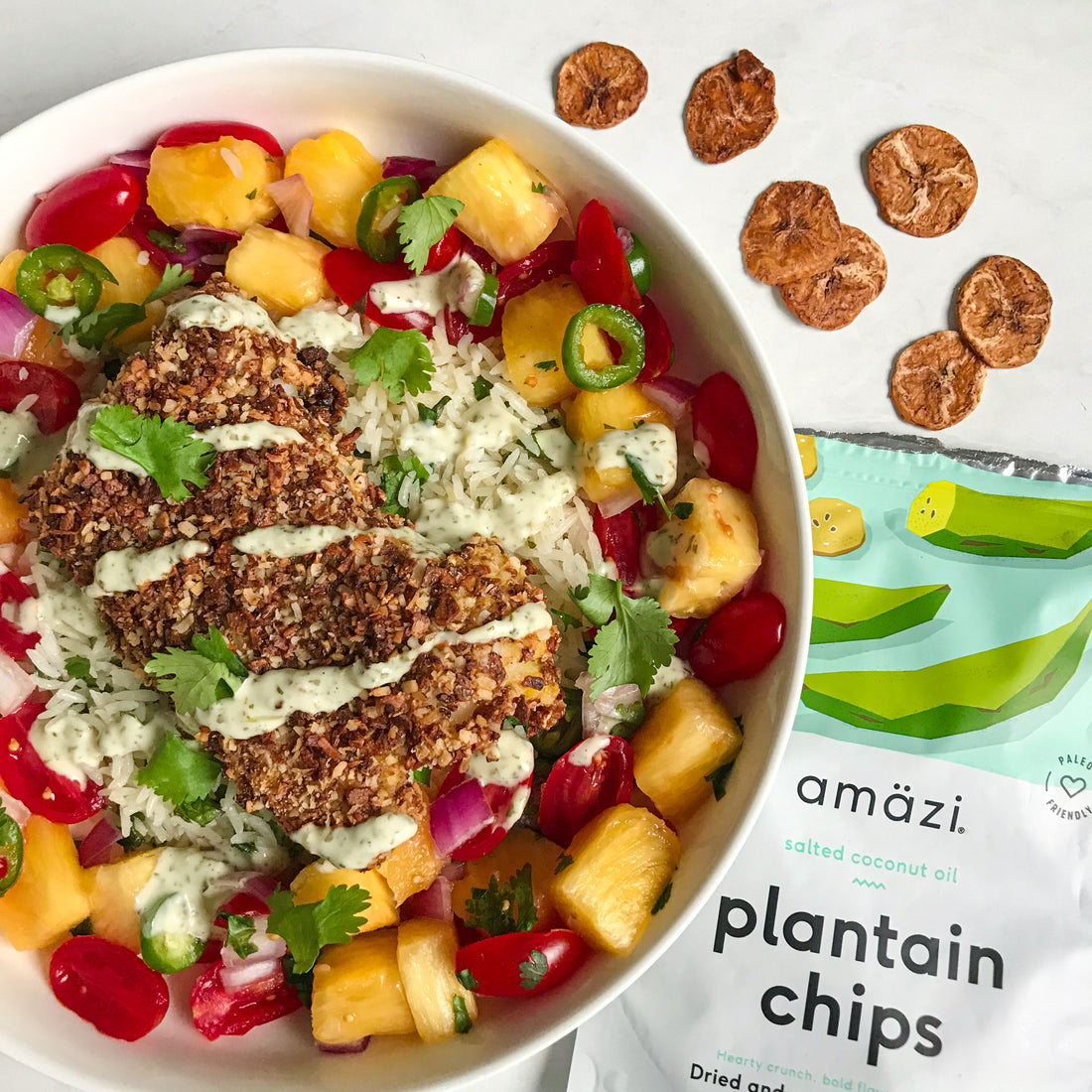 THIS ONE IS NEXT LEVEL Y'ALL. 
Nothing like a tropical twist and a vibrant plate to disrupt a cold winter day. Paige from PaigePlates came up with this healthy, flavor packed meal using our Coconut Oil Plantain Chips.
Try it yourself and let us know what you think!
Coconut Plantain Crusted Cod
-Pulse equal parts Amazi Salted Coconut Oil Plantain Chips and shredded coconut in a food processor
- Dip cod in salt & peppered flour, shaking off excess, then a beaten egg, shaking off excess, then coconut plantain mixture
- Place on baking sheet and bake at 375 for 20-30 minutes, until cooked through
.
Pineapple Salsa
- Combine pineapple, cherry tomatoes, red onion, serrano chile, cilantro, and lime juice in a bowl. Taste and adjust quantities to your liking!
.
Coconut Rice
- Cook basmati rice according to package instructions, using coconut milk instead of water. Once off heat, stir in lime juice and chopped cilantro to your liking.
.
Cilantro Lime Aioli
- Blend 1 cup of mayo, juice of 1-2 limes, 2 garlic cloves, a pinch of salt, and 1/4 cup of cilantro. Taste and adjust to your liking!

Thank you for the recipe, @paigeplates!