Oat Bowl (with sneaky veggies!)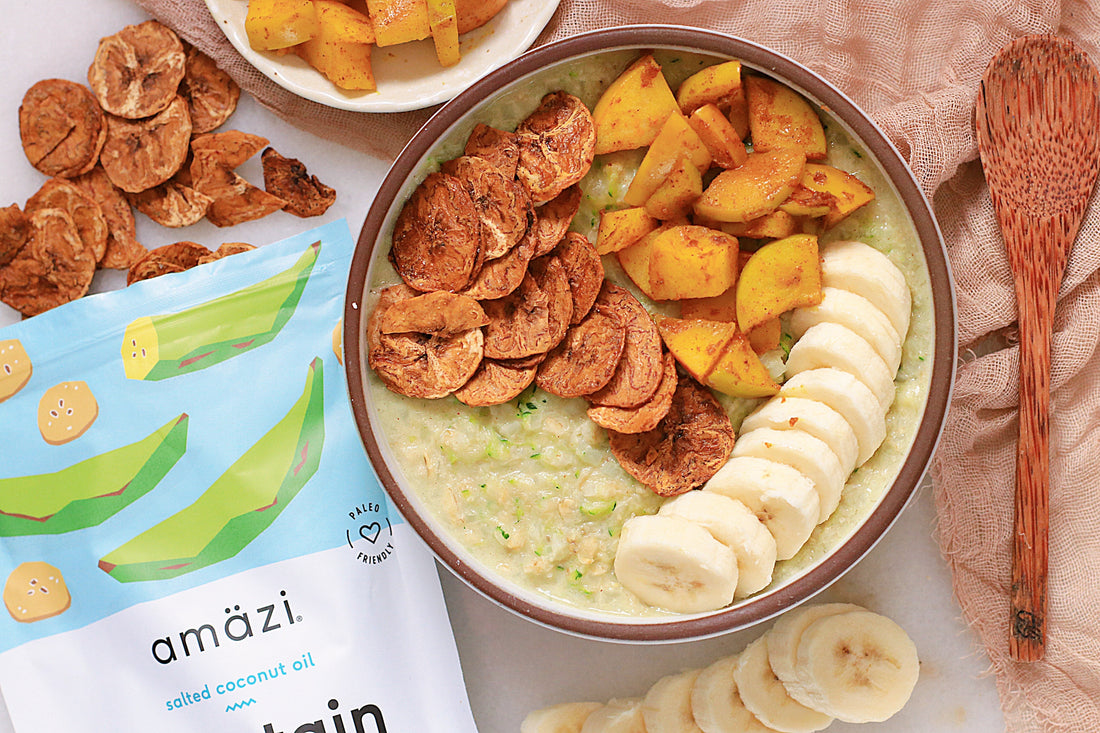 Getting creative with breakfast can be tough - I personally always reach for the same thing every day. And if your New Years intention included incorporating more veggies into your diet, breakfast can be the hardest meal of the day to do so...
Lucky for us, Danielle over at @cacaoforcoconuts_ developed this INCREDIBLE Z'Oats Recipe (that's Zucchini IN YOUR OATS y'all!). It's a great way to add volume to your meal, without many calories, and a whole lotta nutrients. There's some hidden cauliflower, too. 
Recipe
1 cup frozen riced cauliflower 

1/2 cup oats

1/2 cup grated zucchini

1/2 cup oat mil

3/4 cup water 

Date syrup or maple syrup

Some nut butter (coconut butter is my favorite for this)

Ground seeds
Bring cauliflower, oats and liquid to boil.

Reduce heat and add in zucchini, seeds and nut butter.

Transfer to bowl and top with banana, stewed apples, plantain chips and nut butter!