Peanut Butter Cinnamon Granola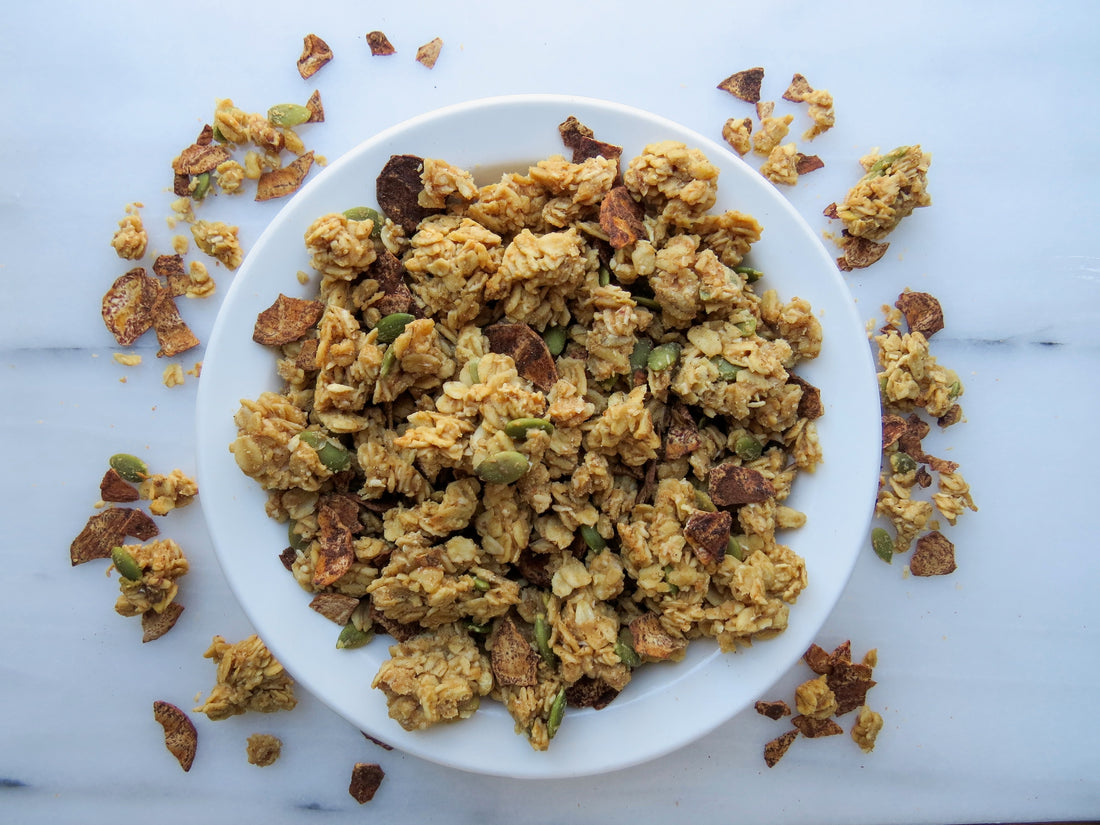 This crunchy and addictive granola is brought to you by Alyssa Cronin of @fruitlyss! 
Our cocoa plantain chips adds a chocolatey goodness without any extra sugar or junky stuff. Make this ahead of time to grab and go during your busy week, or to enjoy as a late-night dessert!
Recipe:
Mix 2 cups of rolled oats, 1 tsp cinnamon, 1 tbsp coconut sugar, 1/4 cup coconut flakes & 1/4 cup chopped walnuts in a bowl.
Heat 1/4 cup maple syrup, 2 tbsp maple syrup, and 1 tbsp hot water in a saucepan on medium-low heat.
Once combined, stir in 1/3 cup peanut butter.
Pour over the dry mixture and mix until evenly coated. Spread the whole mixture onto a baking sheet (with a silicone baking mat if you have one!)
Bake at 325 for 10 minutes, then rotate the tray & bake for another 10.
Let it stand for 10 minutes so clusters can form before mixing in Amazi cocoa chips
Enjoy, Amazi Fam! Let us know in the comments how it goes or tag us in your photos to be featured in our stories!