vegan crusted french toast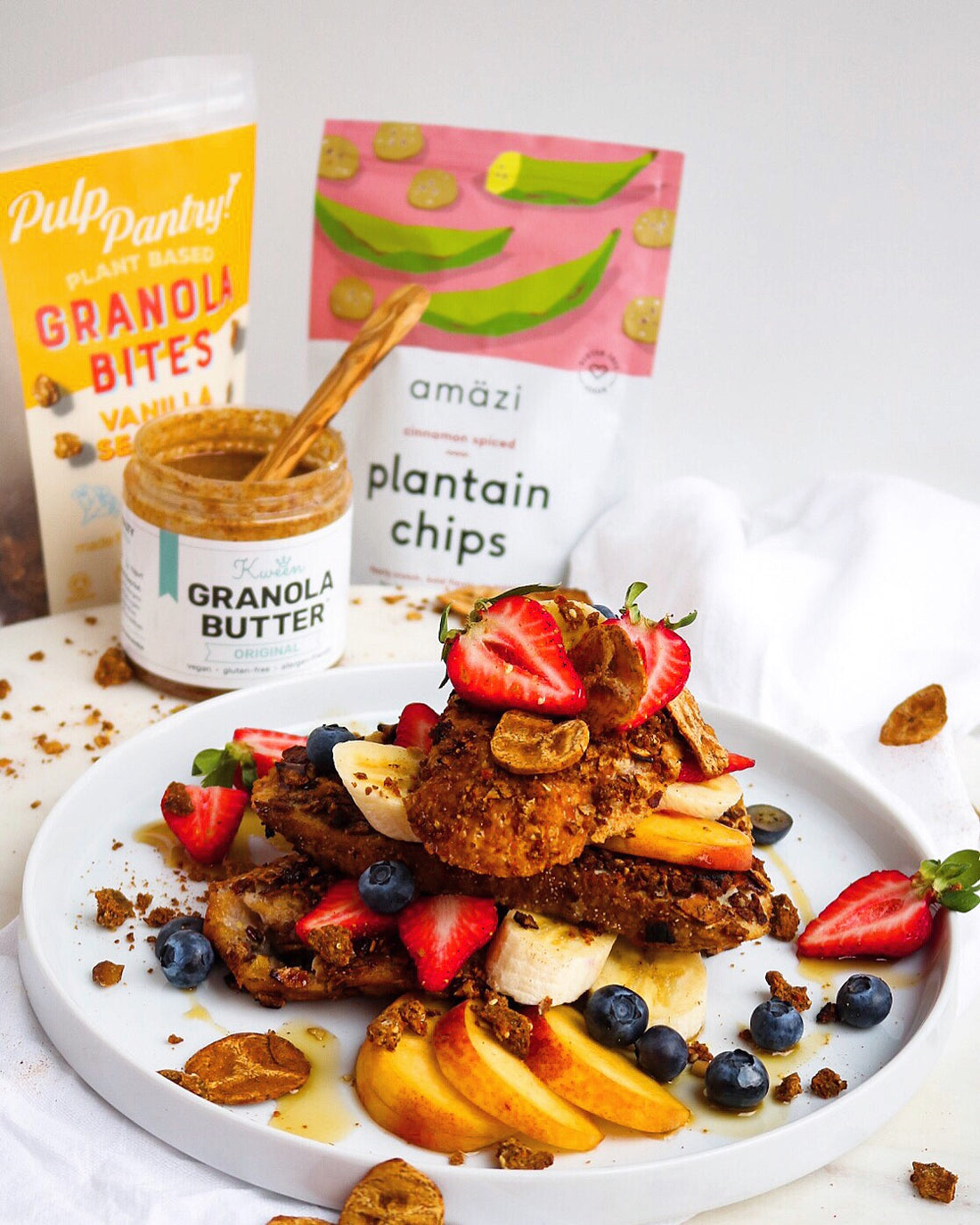 Vegan crusted french toast
Ingredients:
-4 to 5 slices of sourdough bread (or rustic bread of choice)
Batter:
-1 cup nut or oat mylk
-1 tbsp flaxseed meal
-1 tsp vanilla
-1 tbsp maple syrup
-1 tbsp "butter" of choice (you can use any nut butter, or for a nut free option, we used Kween & Co Granola Butter)
-1/2 mashed ripe banana
-cinnamon 
Crust:
-1/2 cup Amäzi Cinnamon Plantain chips (ya could go crazy and try it with cocoa too!)
-1/2 cup granola of choice
-Coconut oil for pan
Directions:
Mix together batter ingredients in a large bowl till thoroughly combined. 

In a low dish, crush together Amäzi plantain chips and the Pulp Pantry granola. This will be the crust. 

Over medium heat, melt some coconut oil in a large pan or skillet

Dip a slice of bread in your batter, fully submerge till all surfaces are covered  

Dip both sides of battered toast into the crust mix, allowing the pieces to cover your bread 

Cook each side 1~2 minutes in the pan till browned

Repeat for all your slices

Serve warm with maple syrup, more granola butter and all the toppings!