Woman-Owned Dessert Smorgasbord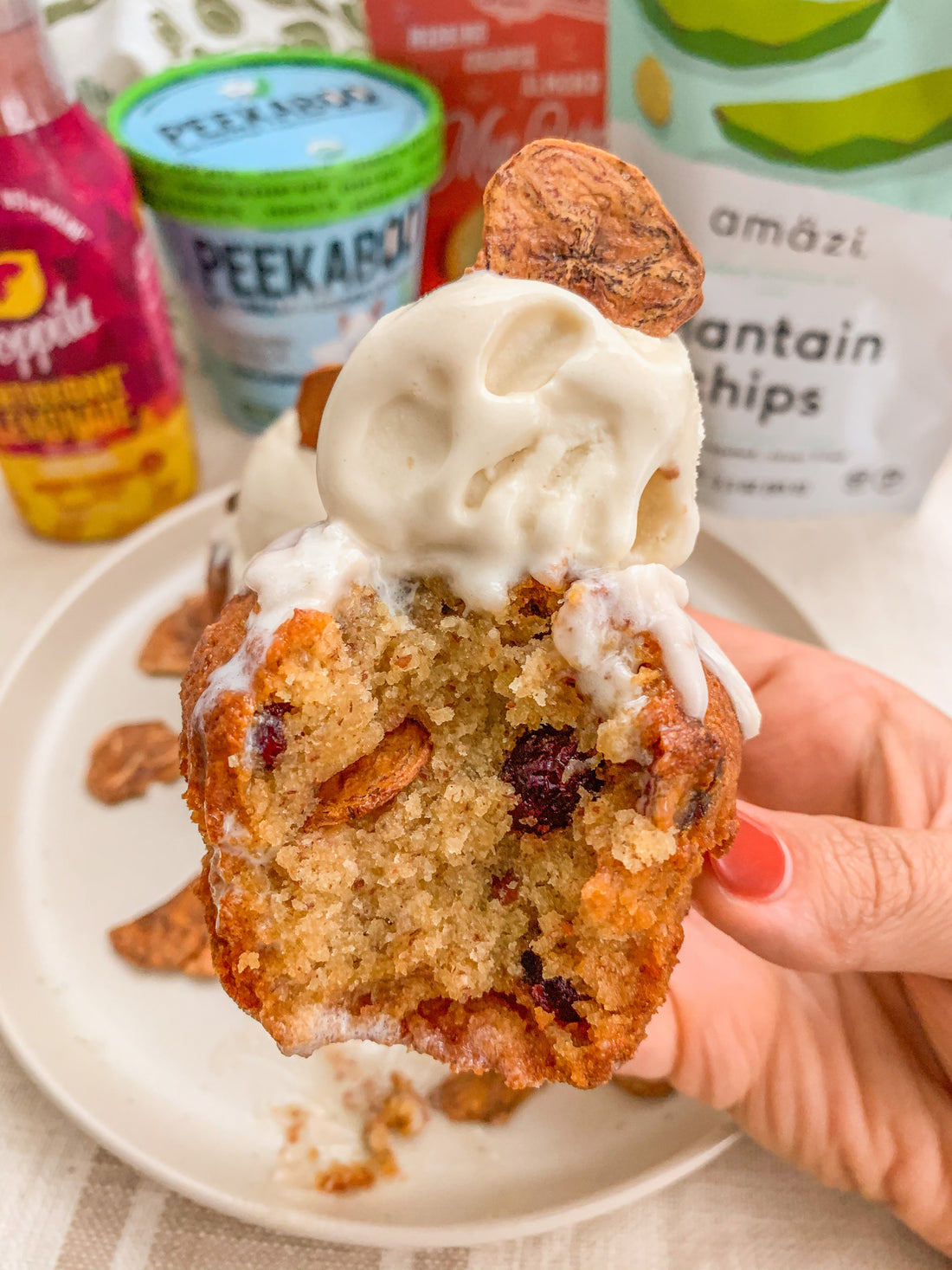 Celebrating International Women's Month with this tasty treat!

We present to you keto-friendly almond orange cake with salted coconut oil plantain chips, lemonade glaze and a scoop of ice cream with hidden veggies. The most delicious mouthful.

Featuring a female recipe creator and ALL women owned brands + ingredients, we can't imagine a better way to kick off our favorite month of the year!

Created by: @marissaswholelife
Ingredients:
For the Muffin:⁠⠀
1 Sweet Logic Almond Orange Mug Cake Mix⁠⠀
1 Egg⁠⠀
1/4 C of Crushed Amazi Plantains⁠⠀
1/4 C of Cranberry's⁠⠀
1/4 C of water⁠⠀
⁠⠀
For the glaze:⁠⠀
2 Tbsps of Poppilu Lemonade⁠⠀
1/4 C of Powdered Sugar⁠⠀
⁠⠀
Peekaboo Ice cream for topping 🍦⁠⠀
⁠
RECIPE⁠⠀
Mix all of your ingredients together for the muffin.⁠⠀
Pour into a muffin pan. Bake at 350 for about 15 minutes.⁠⠀
Mix the ingredients for the glaze together and drizzle over muffin. Add a scoop of ice cream and enjoy!