Air Fryer Salted Dark Chocolate Plantain Cookies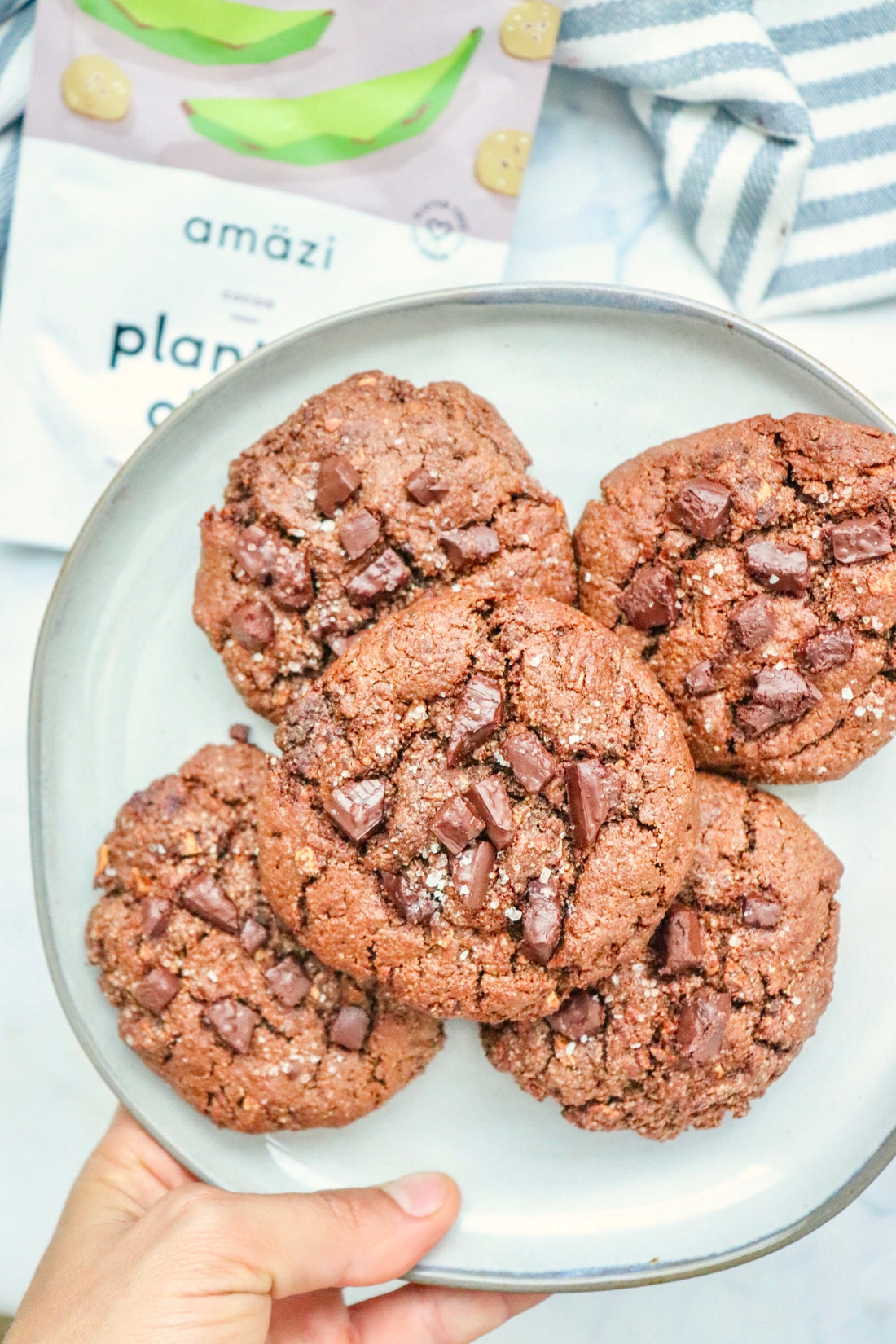 It's recipes like this that still have us amazed at how versatile our Cocoa Plantain Chips are! I mean.......Air Fryer cookies....... c'mon.
HUGE Thanks to the incredible Marissa of @marissaswholelife for sharing such a creative and chocolatey recipe!
Ingredients:
-2 cups of Amäzi cocoa plantain chips
-1 cup of Almond Flour
-1/4 cup of Coconut Sugar
-1/4 cup of Cocoa Powder
-1/4 cup of Coconut Oil
-1 Egg
-1 tsp of Baking Powder
-1/2 tsp of Baking Soda
-1 tsp of Vanilla Extract
-2 Tbsp of Agave
-Chocolate
-Sea salt
Directions:
In a food processor, blend the plantain chips until they are like a flour texture. Add in all other ingredients except chocolate and sea salt. Mix until a cookie dough batter forms.

Roll cookies into your desired size and place in your air fryer. Top with chopped chocolate and sea salt before cooking.

Cook at 300 degrees with 10 minutes, then let them sit in the basket for another 5 to let them cool.

Enjoy! 
Mouth watering yet?!
**BE SURE TO STOCK UP ON OUR COCOA CHIPS WHILE SUPPLIES LAST!**