Flavor Packed Chocolate Protein Smoothie Recipe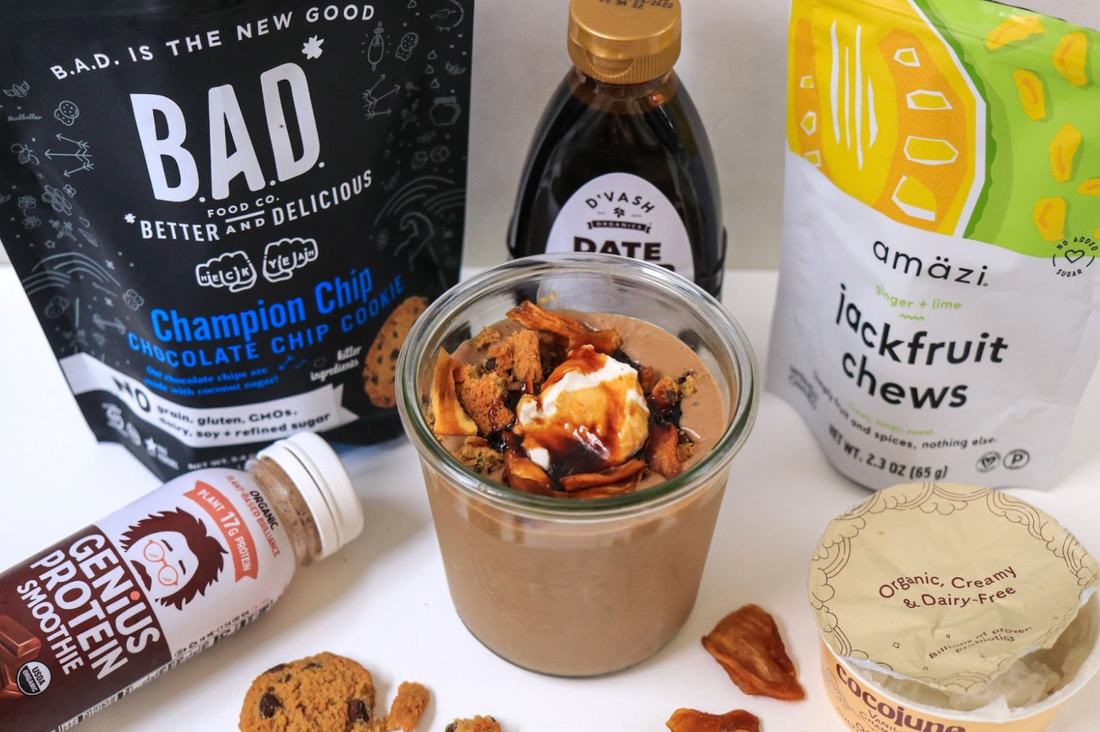 This protein filled chocolate smoothie is packed with flavor and healthy ingredients. If you are looking for a quick fix to satisfy your sweet craving, check this one out.
We can all thank Danielle from @cacaoforcoconuts_ for this perfect post-workout snack.
Ingredients
Smoothie:
Toppings:
Recipe
Add in your chocolate protein shake and banana to a blender and blend until smooth.

Once the smoothie is done, pour it into a glass and top with all of the toppings at your desired amount. 

All that's left to do is enjoy it!