Game Day Snacks That Aren't Wings and Pizza!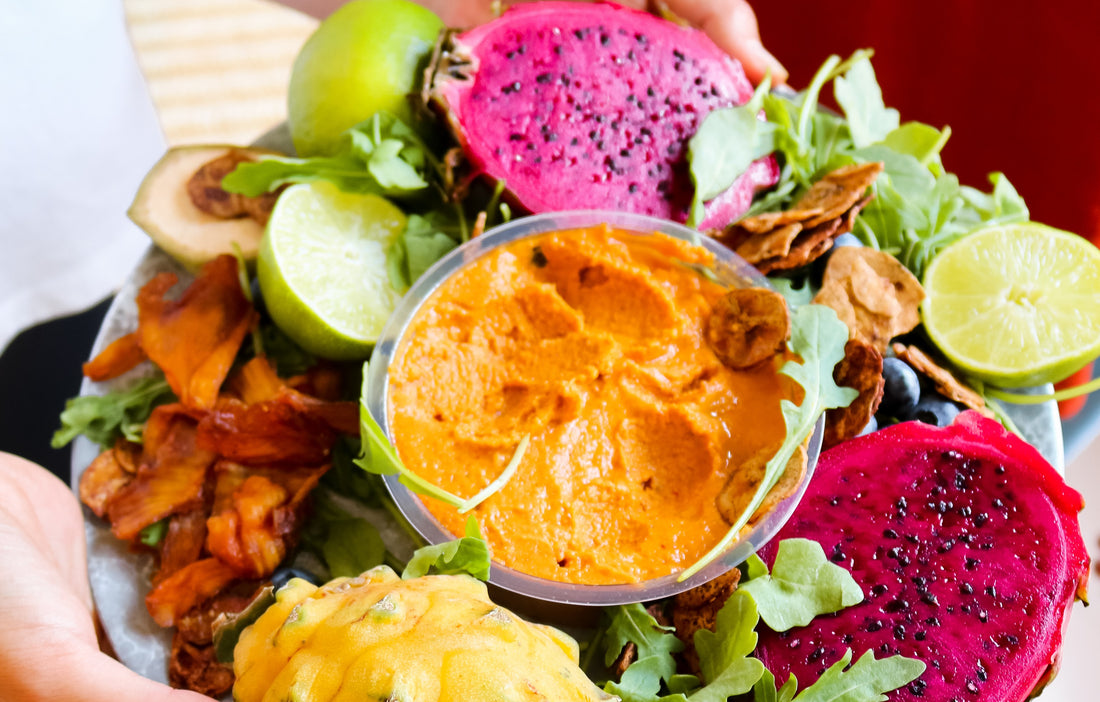 Okay - no need to tell us that gameday favorites like nachos and greasy, buffalo-drenched wings are guaranteed to be delicious, but they aren't exactly the healthiest snacks!
Maybe you're trying to stick to your New Year's resolution of eating better or maybe you're just looking to add some balance to your football feast - either way, we've got you covered with these tasty, satisfying, and healthy snacks.
No football party is ever complete without a snack platter. They're impressive to look at and seriously easy to make. Pick out a variety of your favorite fruits and veggies and add a complimentary dip or two to go with. May we suggest a jar of Soom's Sweet Chocolate Tahini to go with some strawberries or pretzels? This sweet dip is made with just THREE ingredients (remind you of anyone?)!


We're biased, sure, but trust us when we say that ceviche and
plantain chips
are the ultimate combo - light, flavorful, and simple to make. ⁠Not to mention it's gluten and dairy free as well as high in protein and fiber - perfect for anyone following a paleo or grain free diet.⁠ Feeling inspired to make this? ⁠ Simply pick your fish, acid, vegetables and herb, then top it off with your choice of Amazi plantain chips. 
Not wanting to make a big spread and just want something to noms on while you watch the big game? Visit your local store (use our store locator to find a retailer near you!) and pick up a couple of bags of your favorite Amazi products! Want to stock up for future events? Order our 
jackfruit chews
 or
plantain chips
 directly through our website!