5 Tips to LEVEL UP your Grazing Board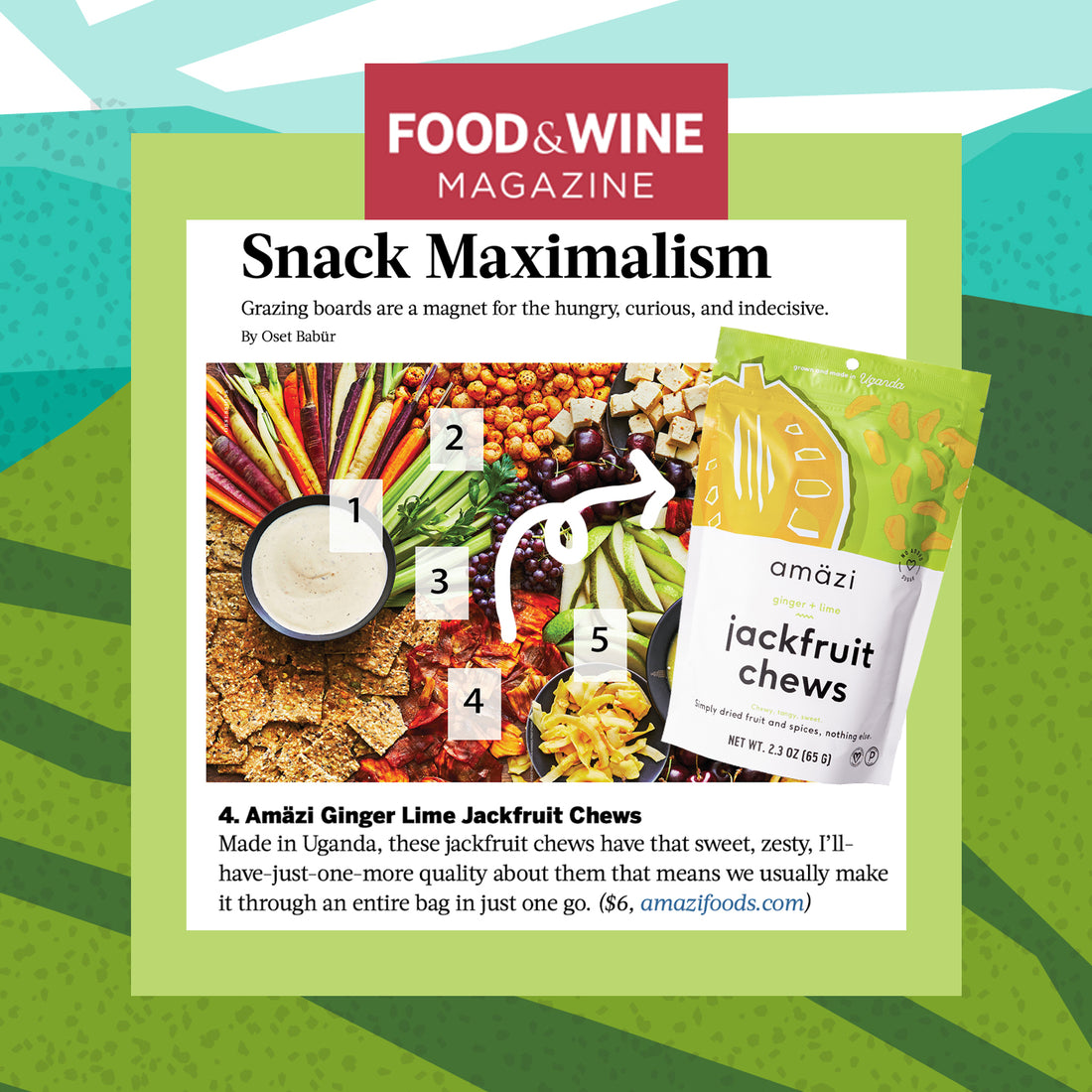 Holiday grazing boards. We love 'em. They're the best part about any holiday party.
After a recent Food & Wine feature -"Eight Snacks for a Globally Inspired Grazing Board" - we were inspired to do a roundup of some of our FAVE grazing boards for some inspo.
Whether it's a board for one or your whole COVID Podsquad this year, it's a seasonal must-have with your favorite glass of wine (or two).
Here are 5 TIPS we've gathered from our favorite fan-created boards:
Keep it colorful - the more vibrant the plate, the more pleasing to the eyes, the more fun to eat (and the fancier you'll feel)
Try incorporating different textures - chewy stickiness of our jackfruit chews, with creamy cheeses and salty crunchy nuts.... yum!
Salty and sweet balance - definitely don't be shy to bring a load of both! Crackers, charcuterie, cheese and your favorite grapes, figs, jackfruit chews...
Mix up the crunch! - you don't have to stick with traditional crackers. Our Salted Olive Oil Plantain Chips, for example, make a GREAT sub. 
Customize to your liking - especially given that most of us won't have the chance to share our boards with many people this year, make it your own! If you don't love dairy, skip the cheese. If you're bored of dried figs and prunes, grab some tropical jackfruit chews. If ya prefer a veggie heavy plate, go for it! Make it your own. 
Now, for what you really came for... enjoy the snack platter porn!
  (a favorite by @spinachdaddy) 
 a few of our favorites by @
wholedailylife
@cacaoforcoconuts_ with a whimsical, balanced platter!
 And this beautiful tiered baby by @
greatmindsfinkalike
Looking for more inspo? Plenty more tagged of us on IG! Be sure to follow us: @amazifoods.
and if ya got your own creations, TAG US so we can reshare!
Happy grazing, everyone!