Sweet and Salty Plantain Brownies (GF, Vegan, Paleo-friendly!)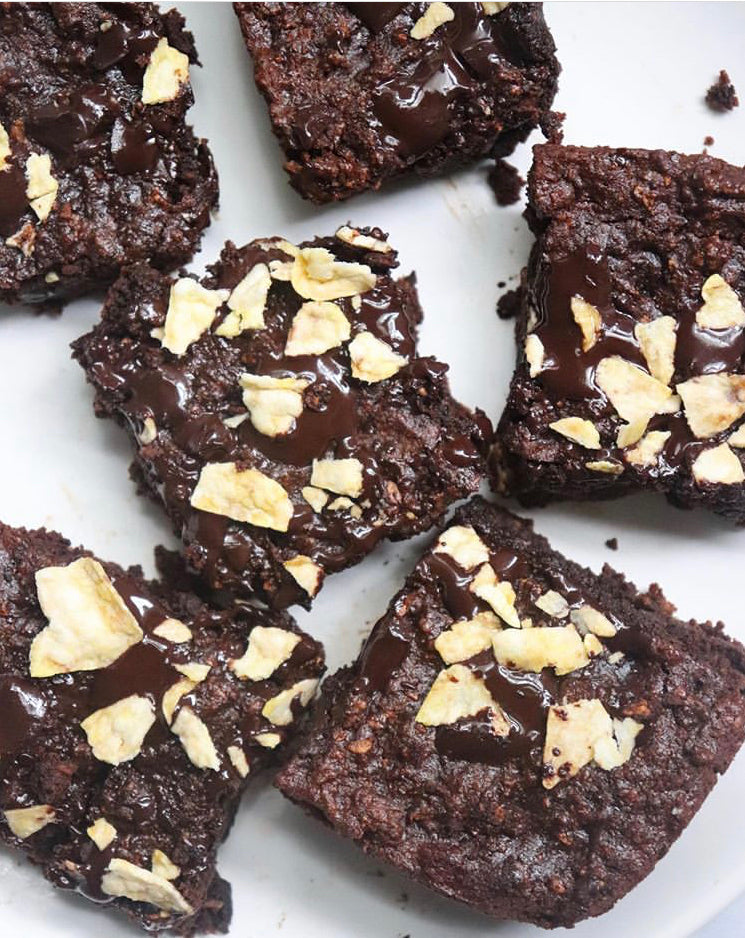 A twist on a classic by the lovely Marissa of @marissaswholelife. Extra chocolatey with our Cocoa Plantain Chips and topped with a surprise salty crunch, you'll never guess these guys are Paleo!
1 C of Almond Flour
2 C of our Cocoa Plantains
1/4 C of Cocoa Powder
1 tsp of Baking Powder
1/2 C of Coconut Sugar
1 Egg
1/2 C of Water
1 tsp of Vanilla Extract
Toppings: Chocolate Chunks and your favorite popcorn for a salty, crunchy twist!
THE RECIPE:
In a food processor, blend the Plantains and Almond Flour until the plantains are in flour form.

Put all other ingredients in.

Pour into a brownie dish and bake at 350 for about 18 minutes!

Top with Chocolate, let it melt and crunch some chips

 on top for a sweet and salty addition!